---
Holiday.

The Highlights.
Holiday is located in the north-west area of the city of Boulder, Colorado.
Holiday is named after the old Holiday Drive-In Theater that operated from 1969 to 1988. The sign is still visible via the walkng path, nestled among some trees and situated between the 36 road and homes.
Holiday is one of the more recent housing developments in Boulder, built from 2000. There are about 333 residences. It is made up of houses, condos, townhomes, and commercial shops. Homes are walking distance to many bars, restaurants, and shops. Goals for this development included affordability, energy efficiency, and promoting community.
42% of the homes developed in Holiday are in the permanently affordable program where owners must qualify with the city of Boulder to purchase. Ten of these are reserved for those working out of homelessness. Another ten are resserved for clients to live while receiving support from Boulder County Mental Health Center.
The Holiday neighborhood was designed to be environmentally friendly. There are shops and restaurants in walking distance with walking and bike paths throughout the area. Residents of Holiday neighborhood are eligible to get an EcoPass bus card.
There are many neighborhoods within the Holiday neighborhood:
HOA: http://www.holidayneighborhood.com
Schools (Boulder Valley School District)
Elementary: Foothills Elementary School
Middle: Centennial Middle School
High: Boulder High School
Holiday Park fun facts:
Easy Rider Lane was named after the first movie at Holiday Drive In Theater!
Studio Mews was designed as a cluster of residences where pedestrians could watch artists and craftspeople create!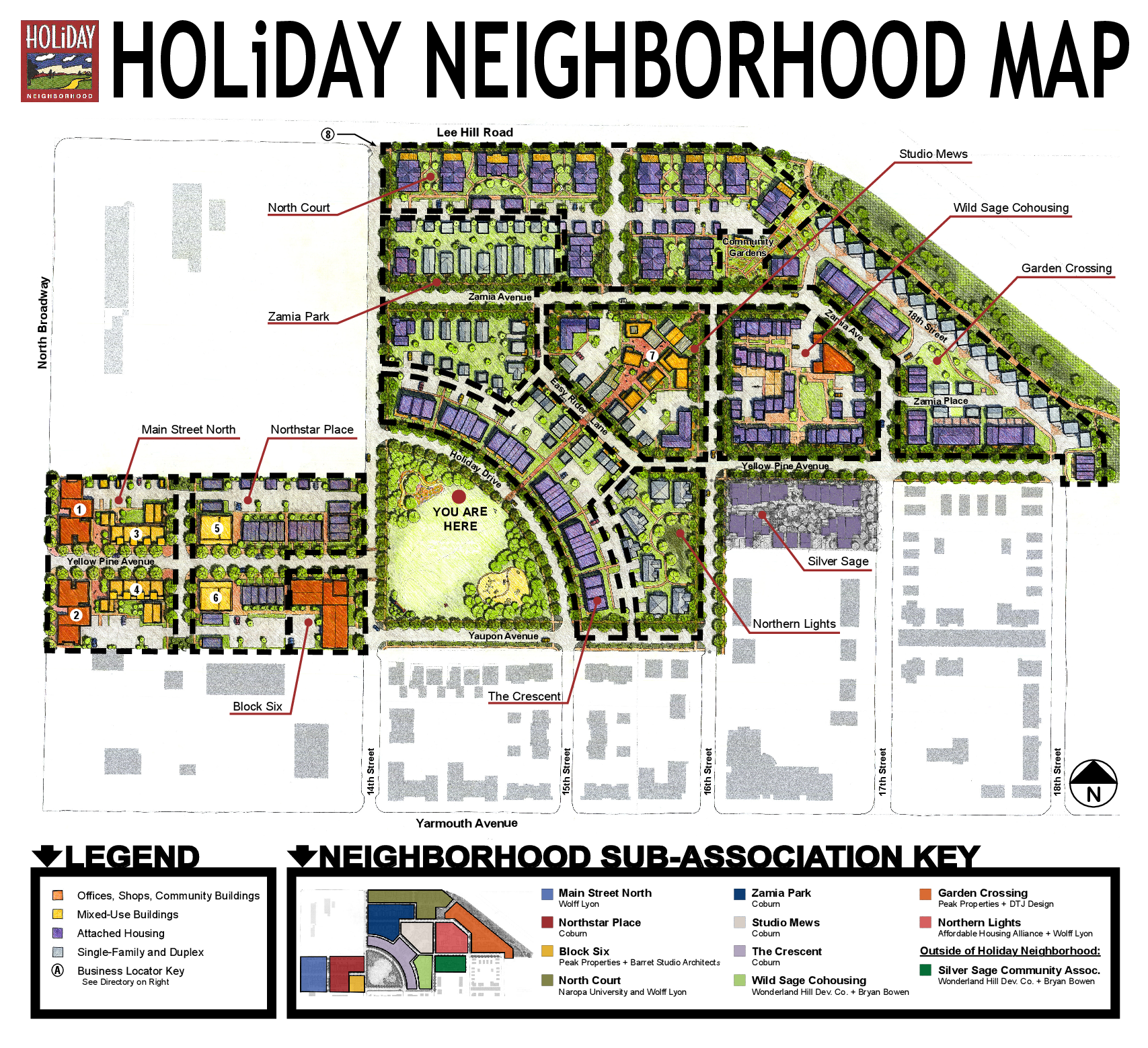 ---
---
---
Neighborhoods.

Research Colorado Neighborhoods.
Learn more about specific neighborhoods throughout Colorado.
Areas: Boulder, Louisville, Lafayette, Gunbarrel, Niwot, Longmont, Lyons, Erie, Broomfield, Superior, Arvarda, Fort Collins, Colorado Springs
---
Learn More.

YouTube Channel for YOU!
I publish videos about Living in Boulder and Market Reports for the area in a YouTube channel dedicated to Boulder Colorado!
I also help new real estate agents learn by posting videos about all things real estate on my YouTube series Success in Life and Real Estate.
---
Elizabeth Sugar Boese.

Your Personal Agent.
My passion is all about helping people.
I help guide you through the whole process, whether buying or selling or both!
Feel free to ask me lots of questions!
I am also an investor and can help you analyze deals for rentals and help you get financing.
Luxury Home Specialist
---
---
---